Minority Owned Marketing Agency With the Expertise To Help You Reach Your Vision
When you partner with StoryLede™ you are not just hiring a fractional marketing agency – you are partnering with a group of experienced marketing specialists who help you reach your vision of what your business can become. 
Access our C-suite level expertise, CMO and a customized approach — alongside our well-rounded team:
Copywriters • Website Designers • Graphic Designers • Video Producers  • and more
Why StoryLede™?
From Memphis to Washington D.C., our Emmy-Award Winning StoryLede™ founder Bofta Yimam worked as a news reporter and anchor. For more than a decade, she appeared on local and national outlets at the White House and Capitol Hill… you may have seen her on CBS and BBC.
During early morning news meetings, Bofta recalls how reporters would share their story ideas while huddled around the news desk. Ultimately, after hearing all the ideas, the news director would eventually ask, "So what's our lead story?" This is the story that's most newsworthy, compelling and likely to lead the evening news.
Part of that newsroom discussion, is literally the "lede" of the story – which refers to the intro section that's written to grab your attention and address why you should care.
Today, Bofta encourages business owners and thought leaders to ask themselves the same question as they're building their brand:
What's your StoryLede™?
StoryLede™ is the unique narrative your company uses to share its value, brand and identity. This is the story that is syndicated across all of your platforms and leads everything you do – and say.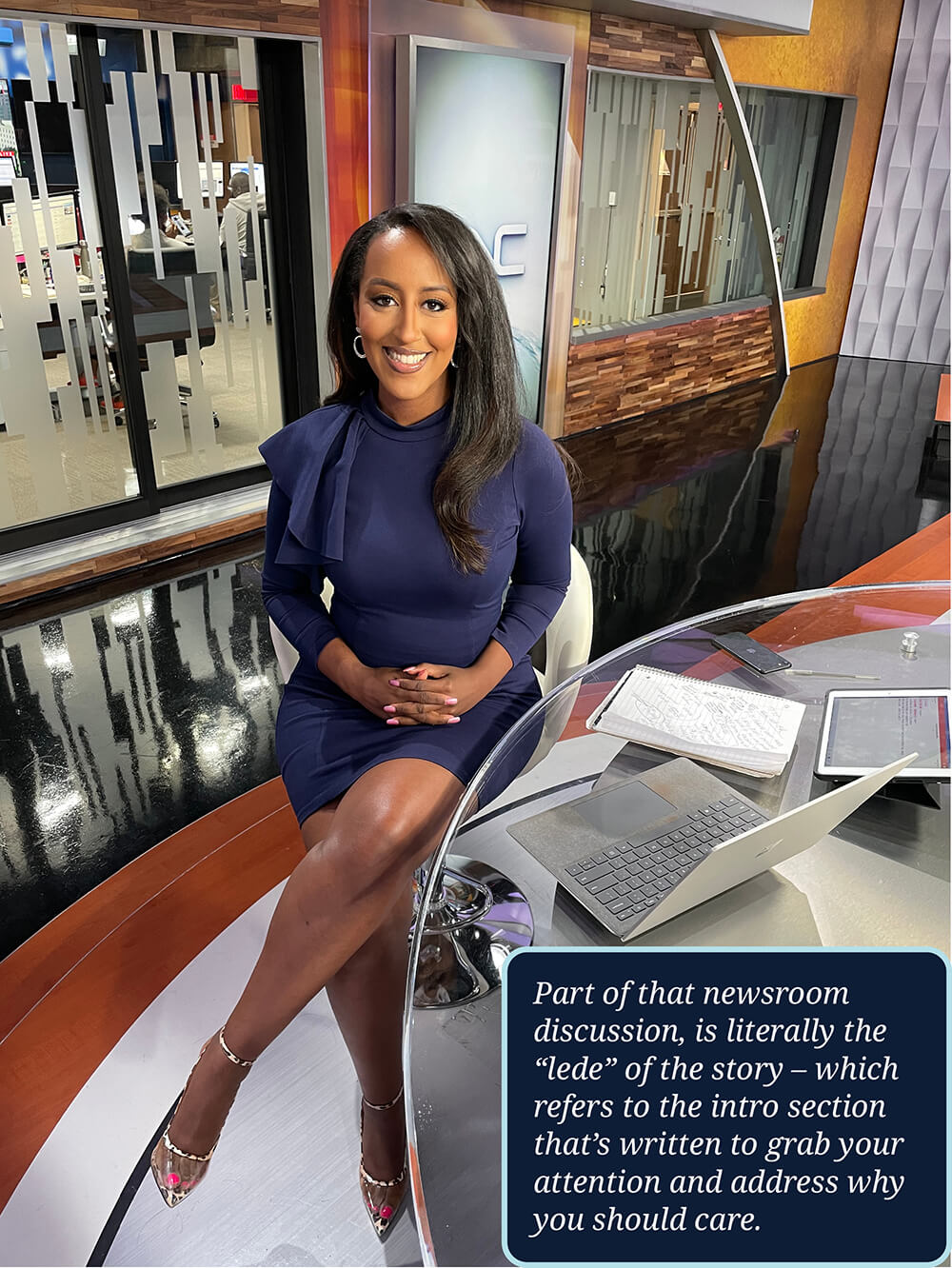 We Pride Ourselves On L.E.D.E.
Proud Minority-Owned Marketing Agency Certified By These Prestigious Organizations
Trust. Speed. Detail. Accuracy. Truth.
We're able to write under fire with tight deadlines and a journalistic eye!
Training Ground
We take pride in developing good writers into great writers… so they can craft your story the right way!
Diversity & Inclusion

Our team is 70% diverse and 100% remote — we work with clients globally!